Blog
Back
Top Halloween 2020 Events in Victoria, BC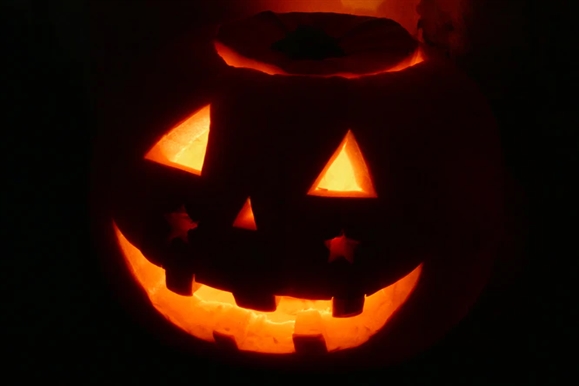 Image by: Call Me Fred
Halloween is only a week away, and we couldn't be more excited! Despite the global pandemic, there are still many ways that we can safely celebrate this fun and festival holiday. There are tons of COVID-friendly events happening around Victoria, like Theatre SKAM's pop-up theatre, and Ocean View Estates corn maze and pumpkin patch. Keep reading to discover the top Halloween 2020 events in Victoria, BC.
The Rocky Horror Picture Show at The Vic
The Rocky Horror Picture Show is back for yet another spook-tacular year at The Vic. This cult classic will be shown on October 23, 24, and 30, at 7:00 pm and 9:30 pm. As always, costumes are encouraged and prop bags will be available for purchase on-site. This event is 19+ as alcohol will be served.
Theatre SKAM's Pop-Up Theatre October Edition
Theatre SKAM is back with a Halloween-themed pop-up theatre event. This year, Theatre SKAM presents two shows: The Quest for the Moon and Silly & Scary Stories. The first is 15 minutes in length and features shadow puppetry, and the second is a shadow play that brings frightening folktales to life.
Ocean View Estates Corn Maze
Stroll through a pumpkin patch or wind your way through a corn maze at Ocean View Estates. They are open this Halloween season, with COVID measures in place. The corn maze is a whopping two acres in size and you'll be treated to beautiful views of the San Juan islands from it. There is also a pumpkin patch on-site, where visitors can pick their own pumpkins to take home with them. Ocean View Estates is open every day until October 31.
If you plan on being in Victoria this Halloween, then you'll want to book a room at the Days Inn Victoria on the Harbour. Just a short distance from some of the best Halloween attractions in the city, we combine quality service and luxe amenities with an unbeatable location in Victoria's picturesque downtown harbour.
Back
Recent Post
If you're looking to get away this winter, then why not escape to Victoria? This coastal BC city never gets too cold and is home to so many exciting restaurants and attractions. Keep reading to discover why snowbirds and travellers alike should make Victoria their home base this winter.
There's a new outdoor attraction in Victoria, just in time for fall. Dubbed "Project Albero," a floating dock, or swim float, was installed in the Gorge Waterway earlier this summer.
Prev Post
Next Post