Blog
Back
Cherry Blossom Season Has Arrived in Victoria
Image by: J Lee
Cherry blossom season has arrived, which means spring has finally sprung in Victoria. After being stuck inside all winter, there's no better way to celebrate spring than by going for a stroll among the cherry blossoms. That's why we've rounded up a list of the best spots to find cherry blossom trees in Victoria.
Government House
As a National Historic Site, Government House is a must-visit in Victoria, no matter the season. However, it's especially worthy of a visit in spring when the property's many cherry blossom trees are in bloom. This historic property sits on 36 acres of pristine land, so be sure to bring your camera.
View Street
One of the most well-known places to find cherry blossom trees in Victoria is View Street. Located in the heart of downtown Victoria, you can't go wrong with taking a stroll around here. View Street's cherry blossoms are usually some of the first to bloom, providing a much-needed pop of colour right at the start of spring.
Hatley Castle
Hatley Castle & Gardens is Victoria's very own castle. While the building itself will make you feel like you've been transported to France, the gardens surrounding the castle are just as worthy of your attention - especially during spring. That's because the property has many cherry blossom trees that bloom in April. You can find them in the castle's Japanese Garden.
The Butchart Gardens
Plan a day at The Butchart Gardens this spring. This popular Victoria attraction is open daily and offers plenty of incredible scenery. During the spring months, cherry blossom trees can be enjoyed in several spots, including the Japanese Garden and the Sunken Garden. After you're doing snapping pics, head to the on-site café for some ice cream.
If you'll be in Victoria anytime soon, then be sure to head to any of the cherry blossom-filled locales above. And if you need a place to stay during your visit, we'd love you to consider the Days Inn Victoria Uptown. We combine quality accommodation and luxe amenities with an unbeatable location.
Back
Recent Post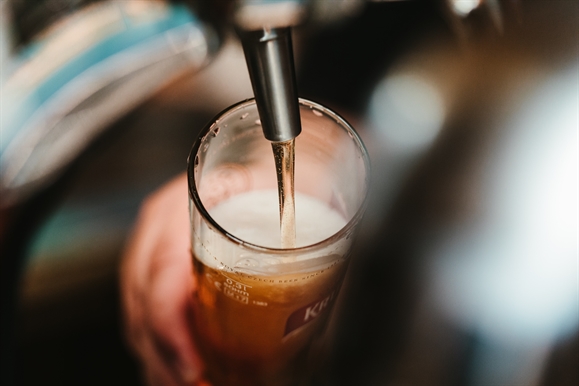 Are you looking for an excuse to leave the house this May? Look no further than the BC Ale Trail's incredible contest, taking place this month only.
Spring has arrived, and after such a long winter, we're ready to celebrate!
Prev Post
Next Post